DIGITAL IMAGING SERVICES FOR UNDERWATER PHOTOGRAPHERS
UNDERWATER PHOTOGRAPHY TRIPS · DIGITAL IMAGING WORKSHOPS · FINE ART PRINTS
Underwater Photography Workshops
With the beginners guide to Underwater photography you will receive a comprehensive introduction to digital cameras, operations, mastering light & composition
Camera Operations
Shutter Speeds

ISO

Depth of Field & Apertures

White balance

Sensors

JRG & RAW

Lenses

Exposure compensation

Different modes

Macro Techniques

Wide Angle Macro

Dynamic Range

Framing Subjects rule of 1/3s
Mastering Light
Ambient & Artificial Light

Backscatter

Flash types & TTL

Flash & Aperture

Speed & Ambient light

Optical & Electronic Options

Strobes Usage

Getting Close

Filters & Gels

Lighting Techniques

Back Lighting

Cross Over

Rabbit Ears
Post Production & Image Retouching
With advancements in RAW image processing you can correct, enhance and or even at times rescue your photos in post production. Miles will teach you techniques specifically designed for Underwater Photographers in Adobe Lightroom & Adobe Photoshop

Adobe Lightroom
You learn how to create a photo workflow that is easy to use & organize; managing metadata; tagging, rating and structuring your photos so they are easy to find and maintain. You will bring your photos to life by fixing white-balance, adjusting colour temperature & tonal changes, adding contrast, reducing noise, sharpening and masking.
Adobe Lightroom Introduction

File Management in Lightroom

Meta Data & Keywords

Developing Basics

Colour Correction

Brightness, Contrast & Tone Curve

Lens Corrections/span>

Sharpeness & Noise Reduction

Effects, HSL, & Split Toning

Brushes, Gradients & Filters

Removing Backscatter

Cropping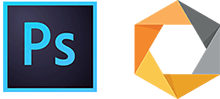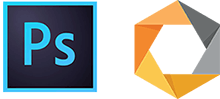 Adobe Photoshop & Google Nik
You will learn the latest post production techniques with Adobe Photoshop & Google Nik Collection. This includes using the RAW camera settings removing obstructions, backscatter, cloning, cropping, dust removal, adjustment layers. You will learn non-destructive techniques so you can always go back to originals and modify adjustments in the future.
Introduction to Workflow

File Formats, PSD, TIFF, JPG

Camera Raw Settings

Auto Tone, Contrast & Color

History & Layers

Healing Brush

Brush & Colour Picker

Clone Tool

Levels & Saturation

Fixing Flat Images / Creating Depth

Nik Software Introduction

Black & White Photos
Adobe Light Room, Photoshop, Camera Operations and more…
"I have a deep & personal connection with the ocean & protecting what lives below"
Miles is a P.A.D.I. Master Instructor and award winning underwater photographer. He has travelled, lived and explored many corners of our globe, both above and below the water. Underwater photography & design has been a passion of his for the past 20 years. With more than 7000 dives in 15 countries, he has a deep understanding, respect and admiration for the splendours of the underwater world.
Photo Gear
What I trust to get the job done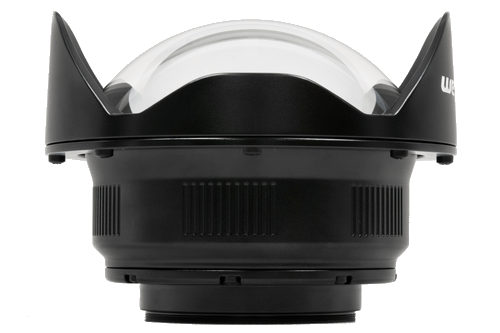 ABOVE
Canon EOS-1D X Mark II DSLR Camera
Canon 300mm f/2.8 L IS USM II
Canon EF 24-70mm f/2.8L II USM Zoom Lens
Canon EF 70-200mm f/2.8 L IS II
Canon EF 100mm f/2.8 USM Macro Lens
Canon MPE
Canon EF 16-35mm f/2.8 L II USM
Canon EF 8-15mm f4 L
Canon 1.4x  2x Teleconverters
Canon Speedlite 600EX-RT
Panasonic LX100  Camera 
BELOW
Nauticam 1DX Mark II : Wide & Macro Ports
Sea & Sea YS-D2 DS-TTL Strobes
Nauticam SMC Multiplier
Nauticam SMC Super Macro Converter
Light & Motion Sola 800 Focus Light
Nauticam viewfinder & carbon fiber float arms
Keldan Luna 8 Video Lights
Nautical LX100 housing
Atomic Regulators & Scubapro Masks & Fins
Halcyon BCD & Bare SB Drysuits
Ultralight Tray, Handle, Arms & Strobe Adaptor 
Pro Tips & Trips
The latest trips and tips right to your inbox.
Miles lead trips, runs workshops, and creates custom online tutorials. He can provide a simple introduction to the basics of digital photography or create a week long digital bootcamps to help you grow as underwater photographer and get the most out of your next scuba diving trip.