BANGKA ARCHIPELAGO
Bangka is a remote divers paradise, blessed with beautiful white sand beaches, great macro diving and one of my favourite wide sites Sahaung.
BANGKA ISLAND
Bangka Island is a small island located off of the northeastern tip of Sulawesi, Indonesia. Bangka is known for its unspoiled beaches and dive tourism. It is a small island situated north of Manado and belongs administratively to the district of East Likupang in the North Minahasa regency, North Sulawesi province. It is only one hour by boat to visit Lembeh's Strait or Tangkoko' s Nature Reserve or 2- 2.5 hrs by boat to Bunaken National Marine Park.
Bangka is in the western Pacific Ocean, between the Celebes Sea to the west and the Moluccas Sea to the east. Bangka Island is within the Coral Triangle area, the global epicentre of marine biodiversity. Bangka is part of an Island group that includes Kinabohutan, Tindila, Gangga and Talisei. Bangka is very well known for its white sand beaches and its diverse dive spots that are attracting scuba divers from all over the world. Underwater Bangka offers several spots, from richly colonized volcanic pinnacles to sandy bottoms and numerous walls.
The island has three main coastal villages: Lihunu the largest, Kahuku and Libas. There are no real roads on Bangka, but it is possible to trek the jungle and visit few villagers in the fisherman local village of Busa Bora, nearby the Centre.
There are many coral reefs that attract tropical fish species, it is possible to see white and black tip reef sharks, napoleon fish, frogfish, pygmy seahorses, nudibranchs and also dugongs. Sometimes it is even possible to swim with dolphins. Bangka dive spots are not the place for very large pelagic.
Banger's locals work as fishermen and many as farmers since the island is full of agricultural products as coconuts, copra, cloves, maize and vegetables. Other islanders work as civil servants or as teachers in resorts with the specialization in diving and/or snorkelling.
BANGKA CONSERVATION FUND
Recently all resorts on Bangka came together and created the Bangka Conservation Fund. This fund was created by resorts on and around Bangka to fundraise and, together, look after Bankga's community and ecosystem.
Two main projects are:
1. Protecting Bangka Island from the threat of mining;
2. Working together to preserve the ecosystems and dive sites around Bangka.
Each guest staying on Bangka is asked to donate 100.000 IDR (approx. 6.50 Euro) during their stay. Each resort that contributes votes to decide where the money is going. It is an open system and reported every month.
CORAL EYE
Coral Eye is an Indonesian Reef Research Outpost on Bangka Island. Coral Eye project came to life in 2009 blossoming out of the dreams and passions of four young marine biologists. Their paths were unintentionally entwined under the Indonesian sea and bonded by a love for nature. Everything happened by chance, without a clear idea of what Coral Eye would have become.
The original idea was to create a place where communication and ideas were exchanged and where students and researchers could find what they needed to develop their project. Today Coral Eye is not only a marine biology outpost, but also a centre to study tropical marine environment, a meeting place to relax mind and body, a landmark for scuba divers and photographers and last but not least a place for simple sea lover who want to know more about coral reef ecosystem through scientific divulgations.
Since 2013, thanks to the potential construction, the founder's versatility and the management team, Coral Eye has become a magical resort.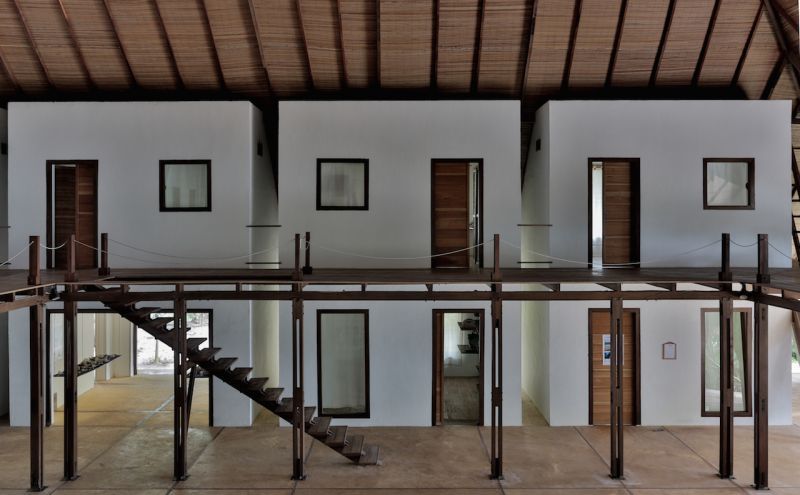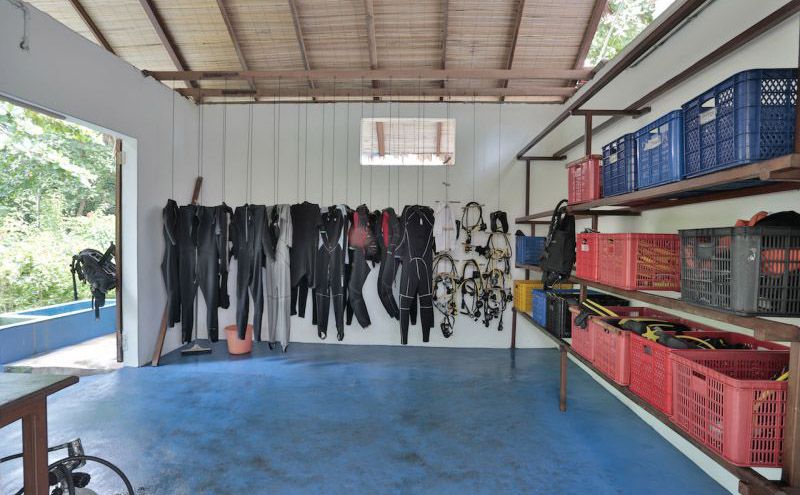 MUREX BANGKA ISLAND
Murex Bangka is a diver's paradise. Stepping onto the white sand beach feels like stepping into the story of Robinson Crusoe. Nestled under shady trees and white sand, the resort is built just steps away from the beach and our private, crystal-clear turquoise lagoon. The charm of this resort is that is remote, run by a small crew and only serves traditional Indonesian cuisine. An amazing low-key resort where you can relax in a hammock between dives and or join the locals for a bonfire on the beach. Murex Bangka is a place where you can stretch you diving dollars.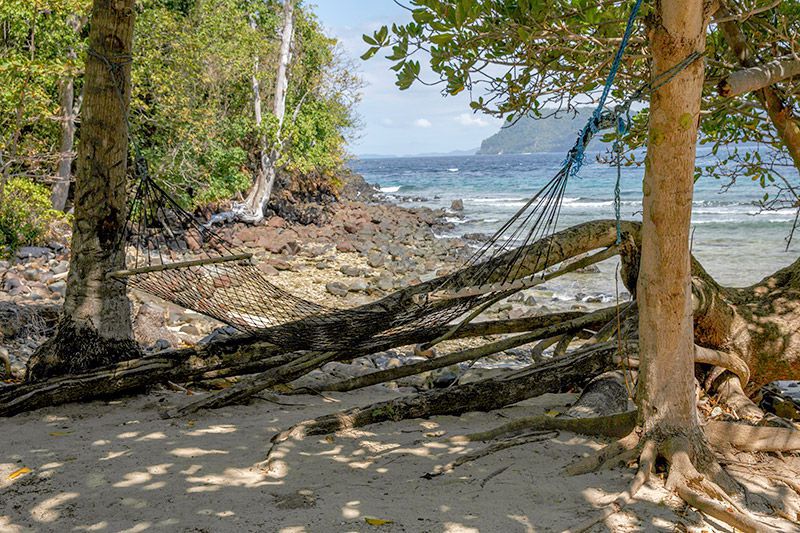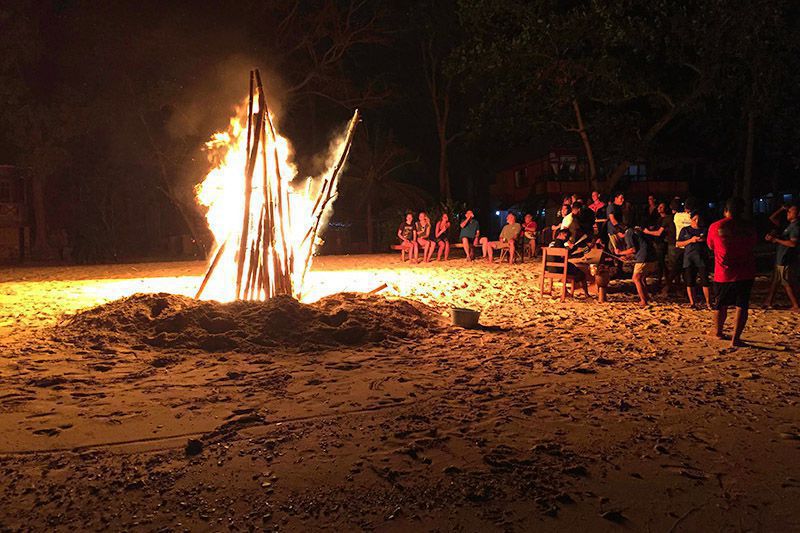 GETTING THERE
First thing is you need to get to Manado international airport MDC.  It has regular international flight service to/from Singapore operated by Silkair on Mon, Wed, Fri, Sat. It's also connected to Jakarta, Denpasar-Bali and Makassar by Garuda Indonesia or Lionair, both offering daily flights, 7 days a week. If you need to buy tickets for a domestic flight, check on www.nusatrip.com


BEST TIME TO GO
Diving is possible all year around, best time is from April to September. Water normally around 28° to 29° with some cold upwellings (24°to 26°) specially in summer. Visibility mostly very good (25 -30m) in summer, decreasing in winter by the action of waves and rain.